At the core of leadership excellence is seeing and bringing out the best in others. Coaching and mentoring your employees so as to bring them forward and let them grow in their respective roles.
Know Your Team
It all starts with understanding the people that you are leading. How well do you know your team members? Do you know what their strengths are? What they love doing? What they dislike? What motivates them and gets them excited about work?
I find that regular weekly one-on-one sessions are a great means of getting to know individual team members better, but also activities and events outside of work are great for getting closer to and therefore more understanding of your team. Is your leadership getting the results that you expect?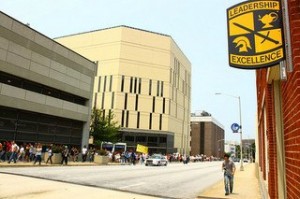 (Photo Credit: Justin Valas)
Another good method for getting to know employees is a simple walk of the office or shop floor. Just for ten to fifteen minutes each day. Ask people how they are doing and what they have planned for the evening or the weekend.
You might just find skills and strengths in your employees that you didn't know they had, perhaps something that could be applied to the working environment.
Your aim should be to know your team beyond their day to day work responsibilities. Forging strong, real relationships with your employees will better enable you as a leader to instil leadership qualities in those that follow your direction.
For Leadership Excellence Become A Role Model For Your Team
It is key that you act as a role model for your team. They should look up to you and want to aspire to be like you so make sure that you act, think and behave in a manner appropriate for the role you are in. Consider doing a 360 appraisal or asking for feedback to ensure that your views of yourself match what others think of you. Act on any feedback provided.
Work Together On Key Projects
One great way for bringing out the best in others is to let your employees join you on large or highly visible projects. Give them responsibility to find solutions to their own problems while observing all of the time and simply guiding and nudging them to the most appropriate course of action when required.
Go To Leadership Behaviours
Go From Leadership Excellence To The Home Page