Welcome to my Leadership and Development books page. You've guessed it, a page about books on leadership or my own personal development that I am either currently reading or that I intend to read.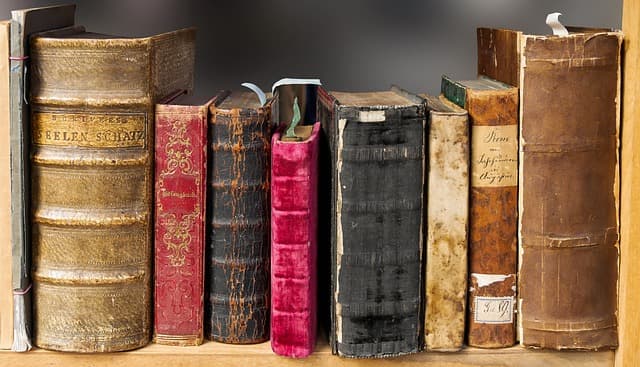 The Book or Books That I'm Currently Reading
Ok, to start with I will list here any books that I am currently reading. It will probably be a very short list as I usually only read one or two books at a time!
So here goes, the book I am currently reading is The Miracle Morning: The 6 Habits That Will Transform Your Life Before 8AM and I'm currently about a third into it.
Books I Intend To Read
So below I will include posts of books I've either added to my reading list. 
At some point I additionally need to add these books to my official to read list posts too, once again they were all recommended by Hal Elrod the author of the Miracle Morning. 
Rework, Jason Fried/David Heinemeier Hansson GR:3.97
How To Be An Adult In Relationships, David Richo/Kathlyn Hendricks GR:4.25
No B.S. Time Management, Dan Kennedy GR:4.05

 A New Way to Get More Living Out of Life, Maxwell Maltz GR4.23

Profit First: Transform Your Business from a Cash-Eating Monster to a Money-Making Machine by 

Mike Michalowicz  GR:4.26


MONEY Master the Game: 7 Simple Steps to Financial Freedom by 

Anthony Robbins GR:3.97

Launch: An Internet Millionaire's Secret Formula to Sell Almost Anything Online, Build a Business You Love, and Live the Life of Your Dreams by Jeff Walker GR 3.97

Giftology: The Art and Science of Using Gifts to Cut Through the Noise, Increase Referrals, and Strengthen Retention by John Ruhlin GR 4.04
 Health & Sleep
How Not to Die, Michael Greger, M.D. GR:4.45
The China Study, T. Colin Campbell/Thomas M. Campbell GR4.24
Sleep Smarter: 21 Essential Strategies to Sleep Your Way to A Better Body, Better Health, and Bigger Success by Shawn Stevenson GR 3.94
Relationships
The Mastery of Love, Don Miguel Ruiz GR:4.26
The 5 Love Languages, Gary D Chapman GR4.26
Conscious Loving, Gay Hendricks and Kathlyn Hendricks GR4.31
Success/Productivity
 The Power of Full Engagement, Jim Loehr/Tony Schwartz GR:3.97
The Power of Focus, Jack Canfield/Mark Victor Hansen/Les Hewitt GR4.16

10-Minute Declutter: The Stress-Free Habit for Simplifying Your Home by S.J. Scott and Barrie Davenport GR:3.41

High-Performance Habits: How Extraordinary People Become That Way by Brendon Burchard GR: 4.13
Happiness
A Complaint Free World, Will Bowen GR:3.94
The Rhythm of Life, Matthew Kelly GR:4.24
A New Earth, Eckhart Tolle GR:4.13
Money
Rich Dad, Poor Dad by Robert T. Kiyosaki GR 4.12
The Millionaire Fastlane, MJ DeMarco GR 4.31
Secrets of the Millionaire Mind, T. Harv Eker GR:4.20
Total Money Makeover, Dave Ramsey GR 4.23
I Will Teach You to Be Rich: No Guilt. No Excuses. No BS. Just a 6-Week Program That Works, Ramit Sethi GR: 4.16

The Millionaire Next Door: The Surprising Secrets of America's Wealthy by Thomas J. Stanley & William D. Danko GR:4.06

The Millionaire Mind by Thomas J. Stanley GR:4.19

The Richest Man in Babylon by George S. Clason GR:4.25
Business/Entrepreneurship
Love Is the Killer App, Tim Sanders GR:3.85
Double Double, Cameron Herold GR:3.91
She Means Business: Turn Your Ideas into Reality and Become a Wildly Successful Entrepreneur, Carrie Green GR: 4.13

Steve Jobs by Walter Isaacson GR: 4.16

Profit First: Transform Your Business from a Cash-Eating Monster to a Money-Making Machine by Mike Michalowicz GR:4.26

Digital Millionaire Secrets : How I Built an 8-Figure Business Selling My Knowledge Online by Dan Henry GR:4.4

Millionaire Success Habits: The Gateway To Wealth & Prosperity by Dean Graziosi GR:4.08

The Millionaire Messenger: Make a Difference and a Fortune Sharing Your Advice by Brendon Burchard GR: 4.11

The E-myth Revisited by Michael E. Gerber GR:4.06

DotCom Secrets: The Underground Playbook for Growing Your Company Online by Russell Brunson GR:4.23
Expert Secrets: The Underground Playbook for Finding Your Message, Building a Tribe, and Changing the World by Russell Brunson GR:4.22
Traffic Secrets: The Underground Playbook for Filling Your Websites and Funnels with Your Dream Customers by Russell Brunson, Dean Graziosi (Foreword) GR:4.33
The Greatest Salesman in the World by Og Mandino GR:4.2
The Greatest Salesman in the World, Part II: The End of the Story by Og Mandino GR:4.33
Other
Books that I'm not sure where they fit yet, as may need to read them to understand more…
Skip the line by James Altucher GR:4.14
Atomic Habits: An Easy & Proven Way to Build Good Habits & Break Bad Ones by James Clear GR:4.38
The Go-Giver: A little story about a powerful business idea by Bob Burg and John David Mann GR: 4.34
Every book by Jim Rohn – recommended by Anthony Robbins, they all appear to be over 4.00 on Goodreads GR4.++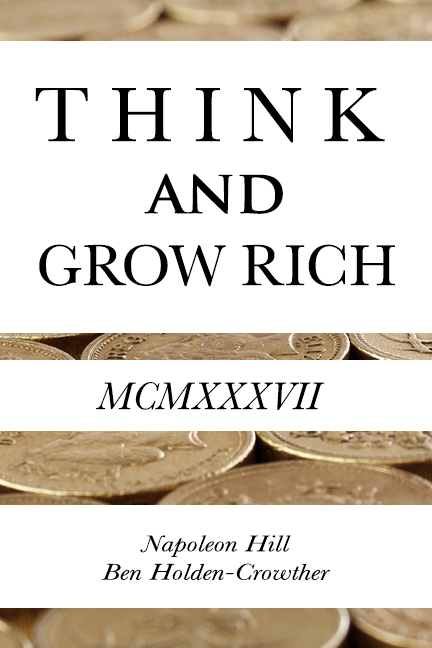 Goodreads rating: 4.18 Do I currently own a copy: Yes Another recommendation from The Miracle Morning. I have actually read this book before and it is a classic, possibly one of the first books that delves into the self help world of being your best and focussing on your passions, etc. Read it many years […]
Books I've Read
Well at least since I started documenting what I've read
Goodreads rating: 4.34 The notes I took from the book that I found kind of useful were: Create a communication plan for the contacts in your CRM system. Rate the contacts A through to D, delete D's. When selling, in person or a phone call always beats email Post success stories and status updates on […]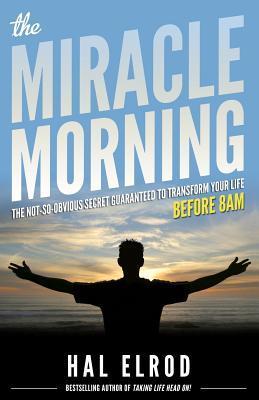 Goodreads rating: 3.92 I'm actually a little surprised that this book only has a rating of 3.92 on Goodreads, I thought it was excellent and quite possibly the reason why I started writing "my daily journals" that I publish on this website. The book is mainly based on the SAVERS acronym. I summarized most of […]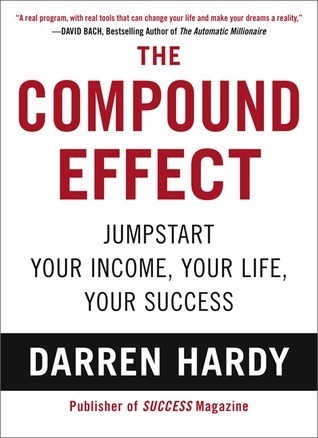 Goodreads rating: 4.24 Do I currently own a copy: Yes Another recommendation from The Miracle Morning. Well today is December 8th, 2022 and I have just finished this book. I started it on November 28th, 2022 so it has taken me 11 days to complete, reading up to a maximum of 30 minutes each day […]