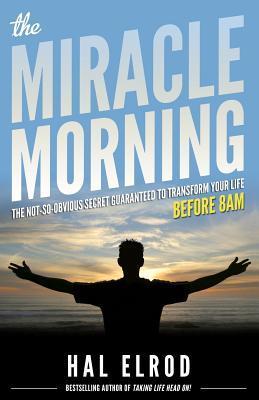 Goodreads rating: 3.92
I'm actually a little surprised that this book only has a rating of 3.92 on Goodreads, I thought it was excellent and quite possibly the reason why I started writing "my daily journals" that I publish on this website.
The book is mainly based on the SAVERS acronym. I summarized most of what I read in the Miracle Morning in "My Daily Journal Posts" from 3rd November to the 17th of November 2022
S = Silence
A = Affirmations
V = Visualization
E = Exercise
R = Reading
S = Scribing
Silence
In a way, I was already doing this in the mornings as a close friend of mine introduced me to the Wim Hoff breathing exercise which I've been doing habitually most mornings for approximately a year now. I really enjoy it, makes me feel healthy and lively after doing it. I personally follow his YouTube videos as kind of a guide.
Affirmations
I've read about reading out affirmations before but I've always considered them to be a little hocus pocus or wishy-washy. However, this book has persuaded me to give them a try. What I really liked is how the book gets you to define your affirmations using the following steps:
Define the result you want
Why is that result important to you
What are the steps you need to take to get there
When are you going to do your actions
Visualizations
I'm convinced that visualizations are important, but again, it's not really something I've done as a ritual. That said, I have visualized things before and many things I have focussed on have become a reality, so I'm definitely going to make this a routine. I like how the author said that instead of visualizing that you're going to have loads of money or a top-of-the-range sports car that it is far more productive to visualize the end product of the goals you are trying to achieve.
Exercise
Your morning routine should include some exercise to get the heart pumping. My regular exercise generally consists of playing squash or racquetball 3 to 4 times per week, although now thanks to this book I've slowly started introducing a few morning exercises that I used to do every morning religiously quite a few years back, push-ups and sit-ups. Nothing too amazing, I'm just doing ten of each for now. My plan later is to possibly try some yoga from guided online lessons.
Reading
I've always loved reading, but never really set myself some time aside for the activity. Now I've incorporated it into my morning routine I'm hoping that I will get through quite a few more books than I did before.
Scribing
Scribing or writing, I've decided to do it on this site. I'm documenting my daily activities in "My Journal" and I am also noting any learnings from the books that I have been reading.
You can purchase the Miracle Morning from Amazon here