Team leadership training can be just the thing to bring your leadership skills and competencies up-to-date. Effective leaders at all levels within an organisation are vital for an organization to effectively meet its strategic objectives.
Your behaviour, style and energy have a major impact on the effectiveness of your team. Gone are the days when hierarchy ruled and you could get teams to perform simply by making demands.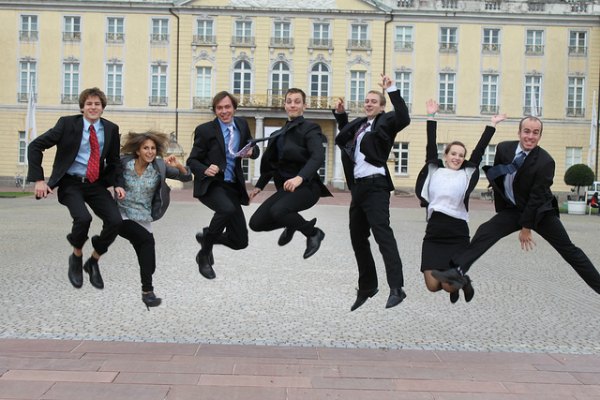 (Photo Credit: aiesecgermany – Flickr CC BY-ND 2.0)
The New Rules of Team Leadership Training
You can no longer tell employees what to do. Instead you must:
get them to buy in to the strategic vision.
align work with their strengths and passions.
assist them in reaching their goals and objectives.
coach, mentor and help influence the choices they make each day.
enable them to understand the importance of the work.
inspire and motivate.
be empathetic and understanding.
reward the effort associated with failure and trying.
provide effective feedback on a regular basis.
And the above is by no means a complete list!
Stop Managing, Start Leading
Team leadership training can be an effective way for you to get your team to start being more productive again and to start delivering on your organisations goals and objectives.
Good training can help you develop your leadership skills and competencies and enable you to have stronger, more productive and effective relationship with your team.
Investing in leadership training is often a good way to give you as a leader a good basic foundation of leadership which you can then build upon with your on-the-job experience. This is all ultimately great for your future career.
MOOC's
Before you sign up for one of the many and varied, paid training courses that are available I highly recommend that you check out some of the free courses that are available as MOOC's – Massive Open Online Courses. These are free courses that some of the worlds leading universities offer via online media steams. All you need is a computer connected to the Internet and a browser.
You can find a list of some of the leading MOOC providers near the end of the executive leadership training programs page. Of course these providers offer a wealth of courses in many different subject areas but often there are ones on team leadership training available of at least some form of leadership training.
(Image Credit: Giulia Forsythe – Flickr CC BY-NC-SA 2.0)
Universities
If MOOC's aren't available or you simply don't think that style of teaching is right for you then next, again before seeking out company led training, I would call or plan a visit to your local University.
Universities often have many leadership and business based courses available and many provide evening or one afternoon a week sessions of study. They're usually very good value for money too. Often providing courses of study that stretch over one or more terms rather than simply a weeks worth of crammed study which is more typical from business led training companies.
I personally went down this means of study for my leadership training. I started with a post graduate certificate in leadership and then progressed on to a post graduate diploma before finally finishing with an MBA. All of this I did with two evenings of study from 6pm to 9pm on Tuesdays and Thursday's each week. Of course there were lots of additional, out of class assignments that were required too!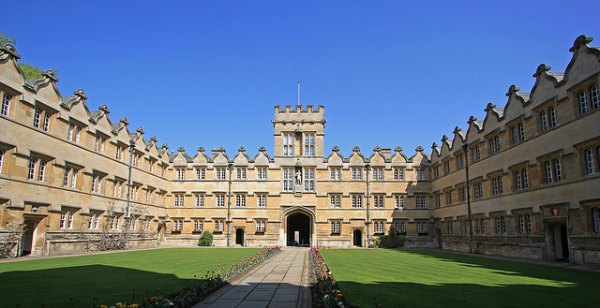 (Photo Credit: Lawrence OP – Flickr CC BY-NC-ND 2.0)
Paid Training
If MOOC based online learning is not available or not for you and you can't see yourself committing to a lengthy period of University based study then unless you want to teach yourself from books – (and don't be too quick to dismiss this idea, especially if you're strong at self learning), you're left with paid, company led training.
With this kind of training it often varies in quality between different training organizations. Therefore, I think its in your best interests to try and find someone who can recommend somewhere. Ask around to see if anyone in your organisation has undertaken team leadership training. If that brings no success then reach out to your HR department, see if they can help. They may just have a list of preferred training vendors. Or if your's is a large organisation they may be able to recommend you for some in company led training.
If you're still not making progress then you could try some of the large leadership training companies to see if they have any offerings close to your location. Some of the big ones that spring to mind include FranklinCovey , Dale Carnegie and Learning Tree.
Go From Team Leadership Training To The Home Page