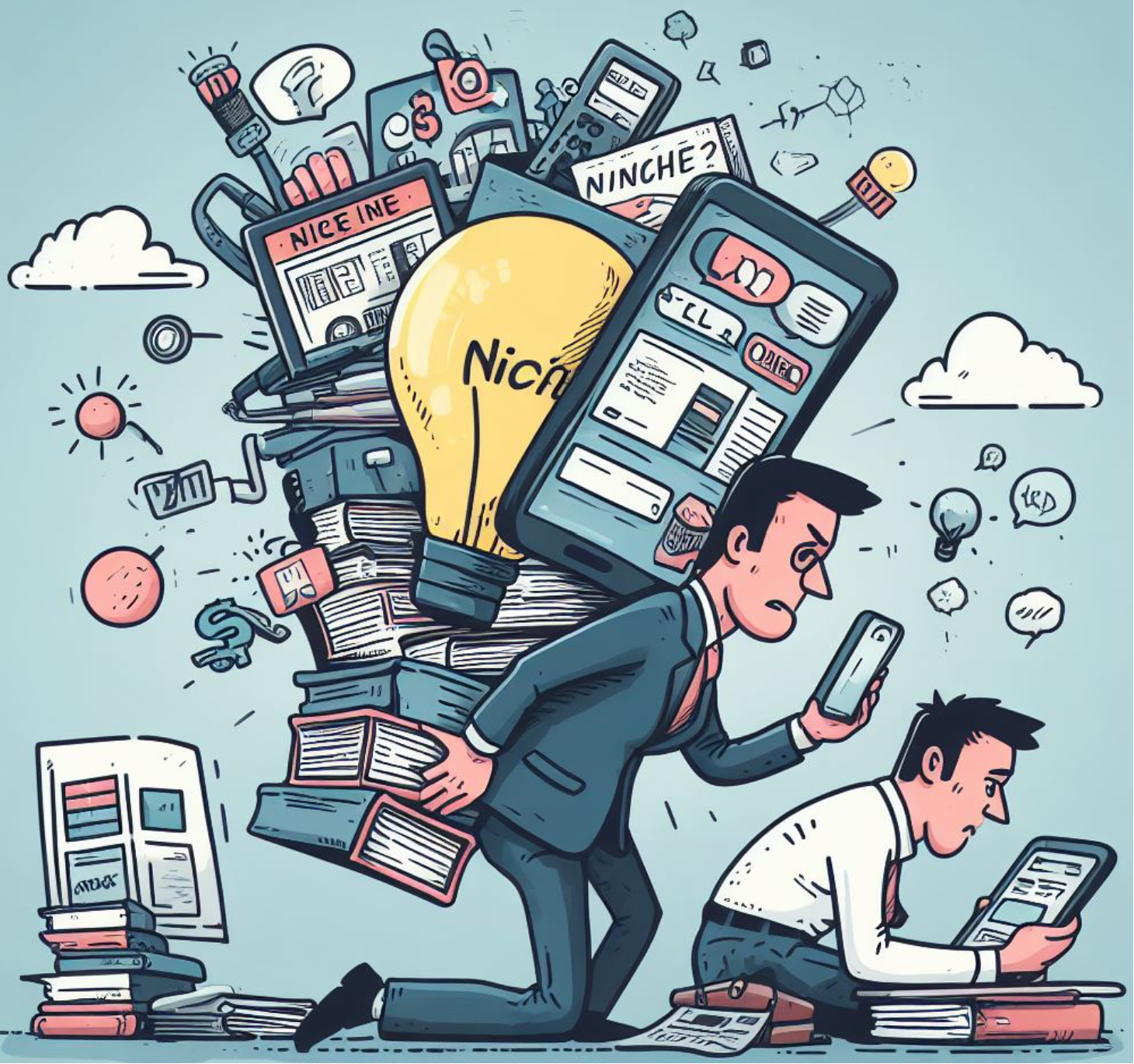 First Thoughts
Ok, so first I thought I might try and create a list of niche ideas or possible topics that I have knowledge, skills, or interest in that I might be able to create a website, course or product about at some later time.
It's About
Find your triangle of genius
Know your bullseye, and gain confidence by niching down as small as you can go.
What do you already do or know that people come to you for? For me, that would be computer advice.
Think of something that you are excited about and want to share with the world.
Out of the talents and skills that you have and enjoy, what do people need? Who could you help specifically that you know?
 My Possible List Of Niche Ideas
Beginner guide to programming 
How to trade on the stock markets
Object-oriented programming
Creating applications
Help with relocating to Canada
How to play racketball better
How to be more creative or innovative
Understanding crypto
How to lose weight without calorie counting
Lean / Six Sigma
Project Management
How to trade crypto coins
Coping with an aplastic anaemia
How to do online marketing
Creating a life journal that helps people achieve their life goals, use the book my son had as an example
How to not lose so much Gambling 
How to build and maintain a WordPress website
My Passions
Drill it down by thinking more about your passions. So let's try and list my possible passions, which I think may have changed a little over the years, and comment out loud on each one…
Self-development – love reading about this, but is it a passion? It's possibly not something that I could talk passionately about
Motivating – I like reading about motivation and I feel I could be pretty good at motivating others
Racketball/Squash – My knees won't cope with squash anymore, but I love Racketball which has now replaced squash for me and I already have a court booking system that makes a small amount of monthly income. This could definitely be something that I revisit.
Marketing – I have had quite an interest in this too as I have attempted to learn more in order to better push my software-as-a-service products.
Trading shares/crypto. I am quite interested in this, but was it out of necessity in order to earn some more money from our savings? Possibly not something that I would want to sell a product related to it
Telling funny stories. I like telling my funny life stories in front of people usually after a few drinks. I enjoy this and often make people laugh with them, but I'm not sure where I would make money from it without writing an autobiography, and given my lack of fame that might be quite a hard sell.
Coding/App creation – This is possibly my best starting point as I have a number of SAAS (Software As A Service) application products that I need to sell more of..
My Existing SAAS Products 
PlanIt-BookIt – Court Booking

Includes (which all could almost be separate apps in their own right)

Events
Rankings
Gym/Class bookings
Communication portal

A Survey creation tool
A kitchen costing tool
A reminder system for anyone chasing customers for regular orders
Love This – a rewards/promotion app
SpeedyTakeaway – A takeaway ordering system