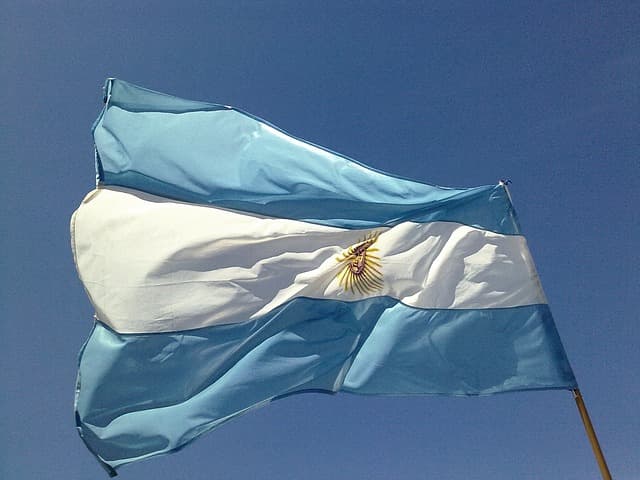 Morning Routine, General Diary, Thoughts, and Ideas
My wife's friend who lives in California must have stayed up late as she called my wife early doors, so got a bit of an early wake-up call. Luckily I managed to fall back asleep and ended up having a bit of a sleep-in! Got up after 10 am and completed my morning routine.
Today is day 25 post bone marrow transplant for my son, and all is still good.
I started the day by trying to make my version of an American Denny's Diner breakfast skillet, was very nice too, if I do say so myself. I included small fried potatoes, scrambled eggs, mushrooms, red pepper, spring onions (green), chorizo, ham, and pork sausage all with grated cheese grilled on the top.
I also put a big chunk of beef brisket on my big green egg BBQ.
A friend of ours called round with a gift for us for Christmas, we've done nothing in terms of Christmas due to my son being so poorly.
The afternoon I watched Argentina beat France in the World Cup final, and what a final it was! Argentina dominated the match up until approximately the 80th minute, was 2 -0 to Argentina up to that point but then France made it 2-1, and then 2-2, Mbappe was class. Extra time led to another 2 goals to make it 3-3 but then Argentina finally won it on penalties. I'm glad Argentina won as I wanted to see Messis who is arguably the best player to have ever existed hold the world cup trophy.
For dinner, we have planned roast potatoes, Yorkshire puddings, and other vegetables, and my BBQ, slow-cooked brisket, should be lovely.
Food Diary
Today I ate:
The breakfast skillet that I made.
One bag of crisps, 2.5 sausages, a small piece of Brussels pate, and the beef brisket Sunday dinner.
Today I Am Reading
My goal today is to read some of Build and Promote Profitable SaaS Business
My starting point for today is location 571 or 23% complete.
My ending point for today was location 595 or 24% complete.
My Learnings Today
Keynotes from the book today were:
Content varies depending on the stage of the sales funnel:
Discovery: Blog posts, videos, and infographics that educate potential customers and address any questions that they might have.
Consideration: Reviews, demos, and case studies that demonstrate the software features that solve the problem.
Conversion: Landing pages, testimonials, and the pricing page that persuade the client that your product is the right solution
Retention: Emails, onboarding messages, and customer support that provides brand advocacy and keeps users satisfied with the choice they have made.
All messages need to be clear and consistent with the customer's needs in mind. Content should be exactly what your ideal customer is looking for. Don't over-complicate the text and keep it short and to the point. It needs to be understandable.
Create call-to-actions, identify what your website visitors are looking for and offer it.
Not relevant to me at the moment but if you are looking for a name for your business and need help with ideas then you can use a name-generating tool such as
Namelix
It also recommends using a version control system for your software such as GitHub. We use the Microsoft version controlling, I forget its exact name. It can be modified to connect to GitHub but we just use the standard version.
My Core Journal
What did you achieve yesterday?
Yesterday (Saturday 17th) I:
What would make today great?
2 to 3 tasks, see core journal – micro goals
My micro goals for today (Sunday 18th) are:
Still need to order some Skis and Boots, ready for my skiing trip in January. 
Make my version of Denny's breakfast skillet ✅
Do a beef brisket joint on y green egg BBQ ✅
Watch the world cup final ✅