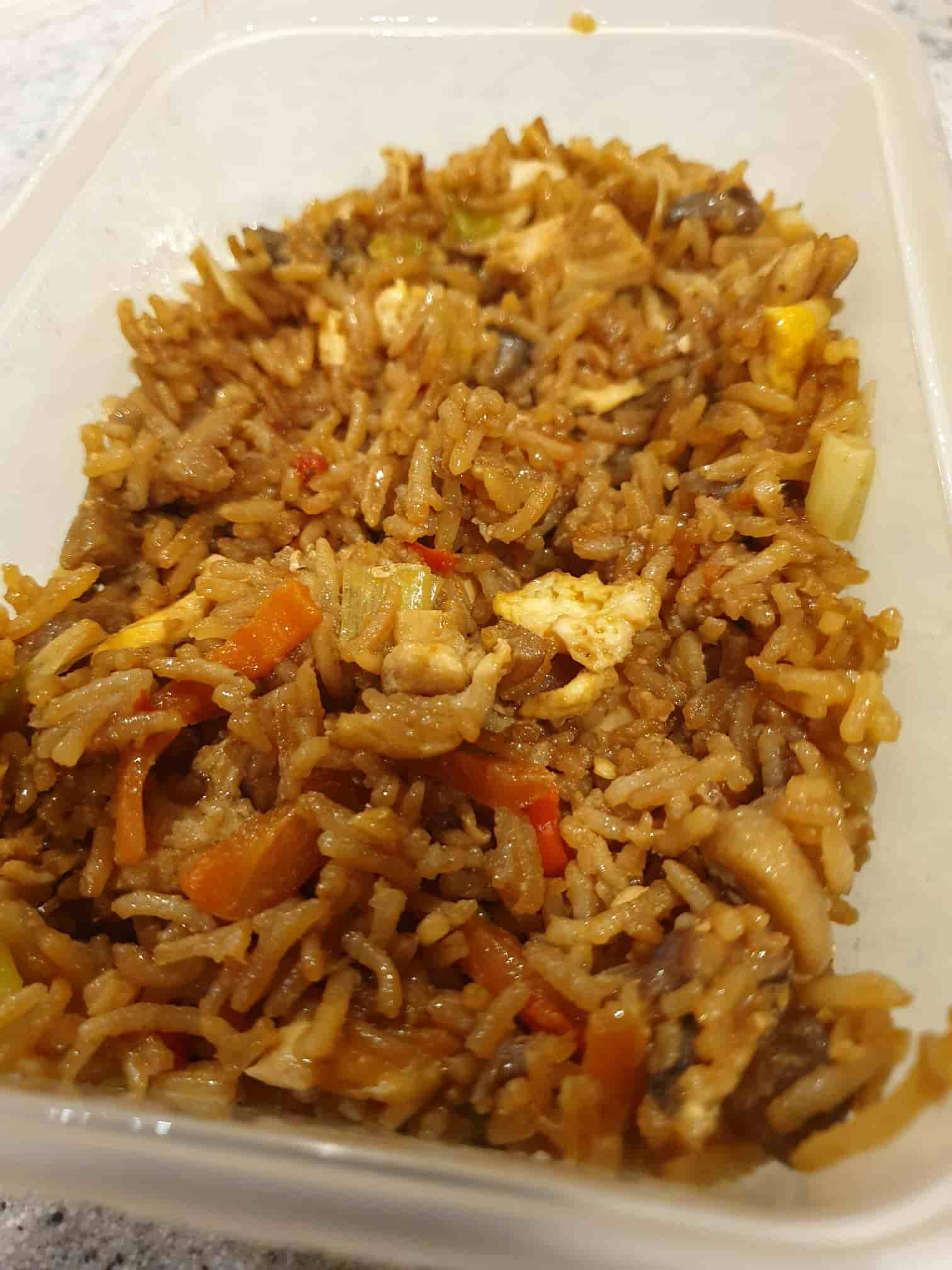 Morning Routine, General Diary, Thoughts, and Ideas
Got up at a kind of normal time for me, around 8:30 am, and completed my morning routine.
Today is day 64 post bone marrow transplant for my son, and he's doing well with everything except homeschooling. 🤞
Today's picture is of a special fried rice I made, it was rather nice too!
We did a big shop at Aldi, over £100! Bad news: if shopping bills at Aldi are going beyond £100, it's the cheapest supermarket in the UK.
I played my friend Paul at Racketball in the evening, was a great game, I, unfortunately, lost 13 to 11 in the 5th game. I will beat him next week! I think the holiday all-inclusive bar has taken a toll on my fitness.
After two nights of abstaining from alcohol, I failed tonight and had a beer in the bar and a few more back at home.
A shop bought lasagne for lunch which was very nice and then for dinner I had the special fried rice displayed in today's pic. Had a few Yorkshire mixture sweets too, lovely!
Today I Am Reading
My goal today is to read some of Build and Promote Profitable SaaS Business
My starting point for today is location 1115 or 45% complete.
My ending point fr today was location 1137 or 46% complete.
My Learnings Today
Keynotes from the book today were:
A blog article should have an introduction, a plot, and a conclusion Think about the user. Take the most competitive, engaging content then reword and add one or two different points. Blog articles should not sell. Include stats, expert quotes, and case studies. Don't speak negatively about competitors. Use screenshots and tables to make things clearer. Keep your writing style consistent. Support potentially controversial statements with links to authoritative sources.
Use short sentences and paragraphs as they are easier to read on a website. Keep paragraphs to only two sentences. Avoid passive voice and adjectives. Overall keep it simple, and avoid complexity.
My Core Journal
What did you achieve yesterday?
Yesterday (Wednesday 25th) I:
Had a relatively successful meeting with one of my more recent customers ✅
Updated a little more of my innovation-creativity website to try and improve its ranking.✅
What would make today great?
2 to 3 tasks, see core journal – micro goals
My micro goals for today (Thursday 26th) are:
Work on the high-level plan
Continue ensuring digital assets are connected to Google Analytics
Update colors for creativity and sources for innovation pages on my innovation-creativity website to try and improve its ranking.
Write a page on emotional intelligence for my leadership-and-development website