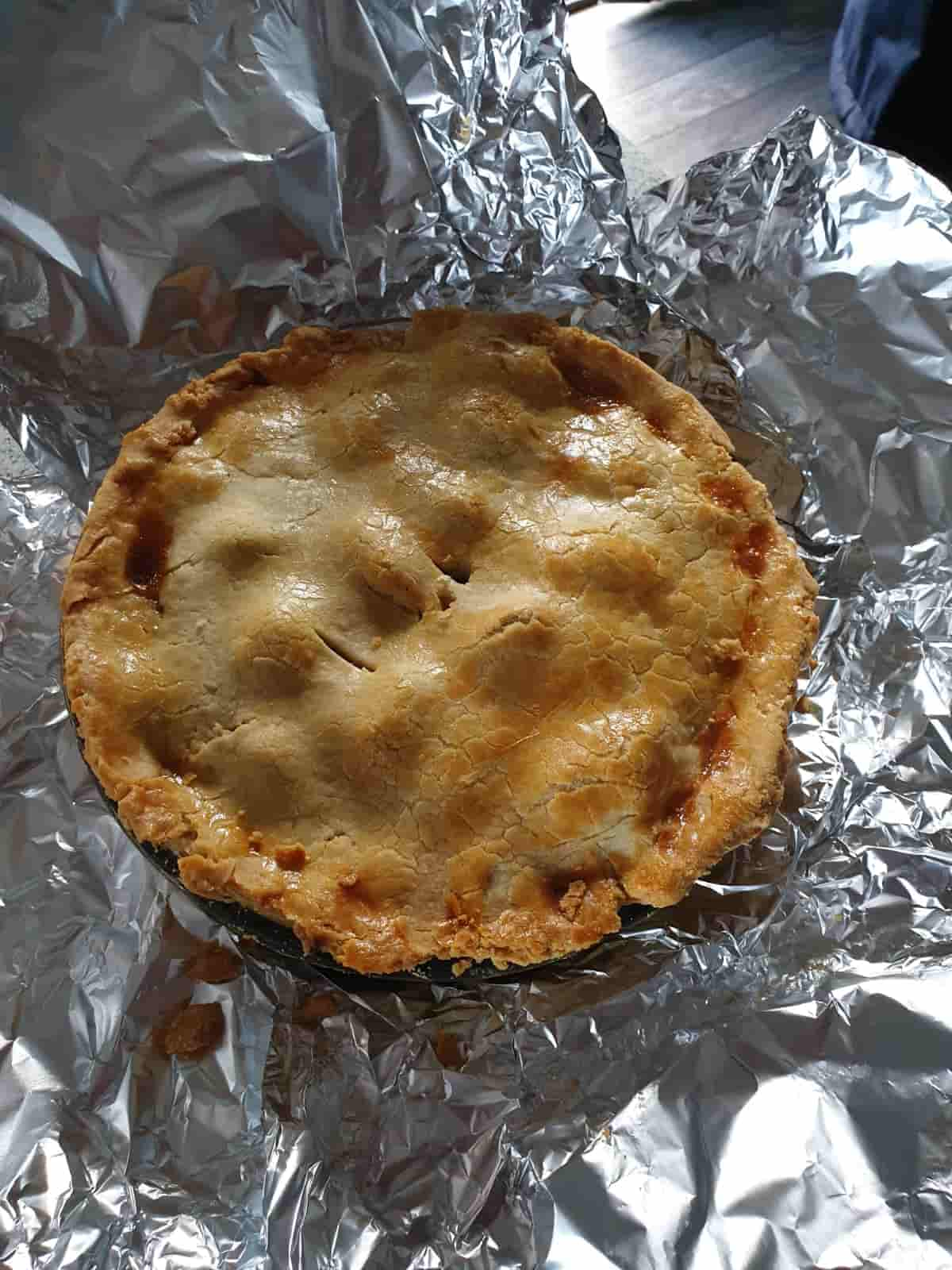 Morning Routine, General Diary, Thoughts, and Ideas
Night at home last night with a good nights sleep, got up and completed my morning routine. 
Day 13 for my son post-transplant and his numbers are still trending!
My parents came to visit me at lunchtime with a lovely steak & kidney pie shown in today's photo.
Received an email from a customer of mine who can be hard work, today was no exception, he was trying to get me to adjust monthly rates by showing a quote from someone else. I replied basically suggesting that he goes with his new quote. I need to focus on my core business anyway of court booking systems for racket clubs. This work would have only distracted me.
Food Diary
Today I ate:
Chicken in a white wine sauce with rice and steak and kidney pie for dinner.
In the SAVERS acronym R is for Reading
My goal today is to read 20 minutes of, The Compound Effect by Darren Hardy
My starting point is location – not sure, as I forgot to note it!
In the SAVERS acronym, S is for Scribing
Keynotes from the book today were:
About associating with the right people, positive people who will push you or you can aspire to be like and then dissociate yourself from negative people that bring you down.
Then also a note about when you hit your wall to push a little bit further and do some more.
My Core Journal
What did you achieve yesterday?
Yesterday (Monday 5th) I:
Set up some new admin users for one of our customers
What would make today great?
2 to 3 tasks, see core journal – micro goals
My micro goals for today (Tuesday 6th) are:
Didn't really have any today and therefore I didn't achieve much. I turned down some work from a customer and planned a meeting with one of our squash club customers ✅