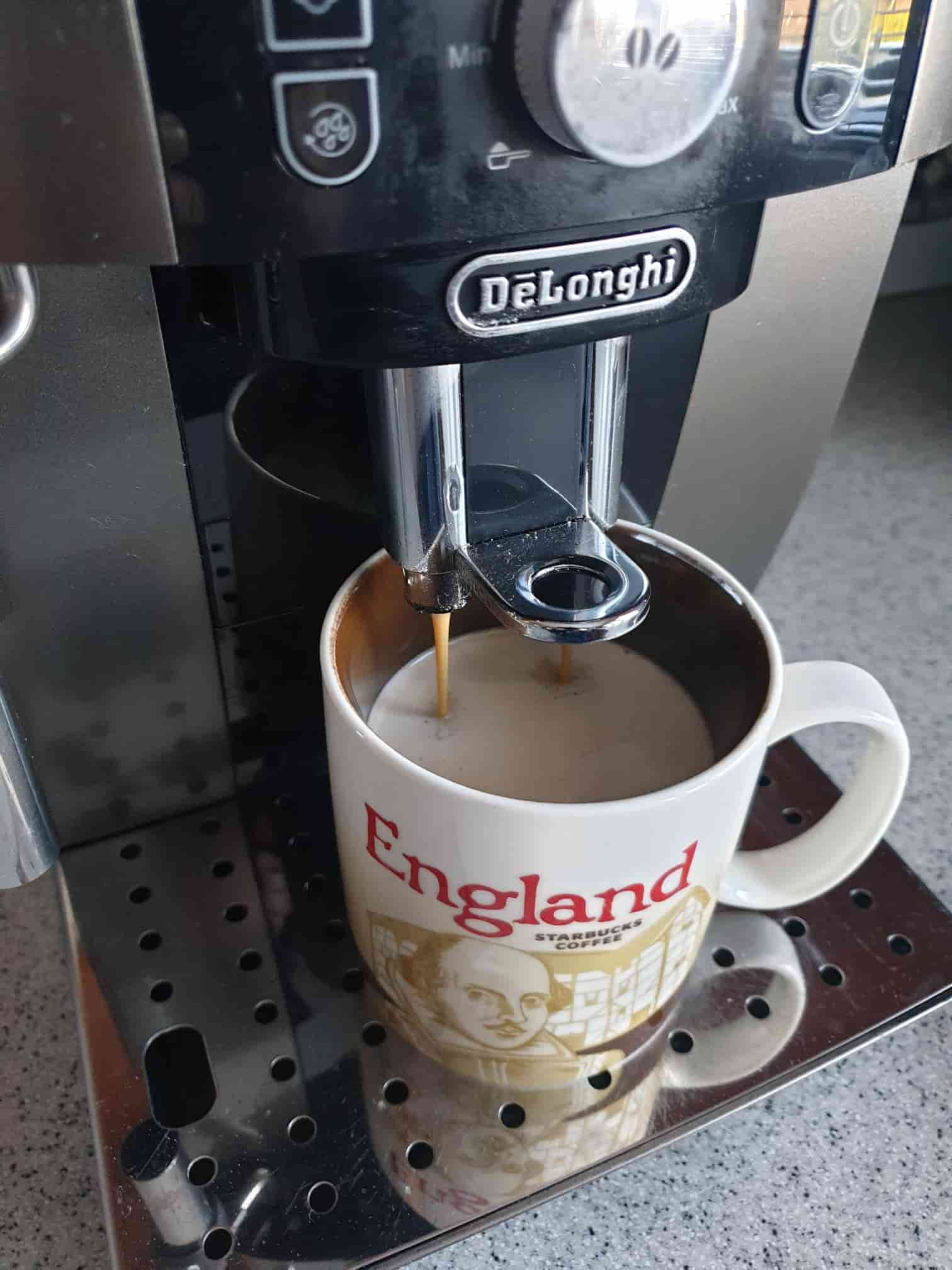 Morning Routine, General Diary, Thoughts, and Ideas
Got up a little late and completed my morning routine.
My brother contacted me to say he'd caught a cold, which means Christmas at my brother's is canceled tomorrow as my son hasn't enough lymphocytes in his blood to fight off a virus yet.
Decided to cook some burgers on my mini-egg barbeque, it's taking a while as haven't used it for ages so needed cleaning out and a bit of getting going.
Today's picture is making my morning latte using my coffee-making machine.
Today is day 31 post bone marrow transplant for my son, all is still good! 🤞.
Food Diary
Too much again…
2 home made cheeseburgers
2 packets of crisps
Today I Am Reading
My goal today is to read some of Build and Promote Profitable SaaS Business
My starting point for today is location 820 or 33% complete.
My ending point for today was location 852 or 34% complete.
My Learnings Today
Keynotes from the book today were:
Testing – vital to devote time to the quality assurance of your SaaS product.
When starting, focus on the release of a Minimum Viable Product (MVP). Which is to get the minimum amount of features out into the market as quickly as possible. Only focus on the core features at first, that way you can get a feel for what people think about your product.
Drive early traffic either through Google or Facebook ads or SEO.
The first offering just needs to work and satisfy the main needs of your customer.
Get inital users to run Beta tests for you, this is wher you get general feedback on how well the product works. A stable, reliable product is essential. Possibly use:
BetaList
is a community of makers and early adopters showcasing their startups and exchanging feedback or
BetaPage
to find testers for your product. They can charge fees for placements or you might have to wait a few months for testers. MVP is testing validity, Beta testing is testing for bugs and use cases that fail.
My Core Journal
What did you achieve yesterday?
Yesterday (Friday 23rd) I:
I eventually ordered some Skis and Boots, ready for my skiing trip in January. ✅
Got the fridge ready to be replaced only to find out the effort was pointless due to not having the right fittings for the new fridge. ✅
Put some more investment buy orders in place. ✅
What would make today great?
2 to 3 tasks, see core journal – micro goals
My micro goals for today (Saturday 24th) are:
Start work on a high-level plan ready to put into practice next year.