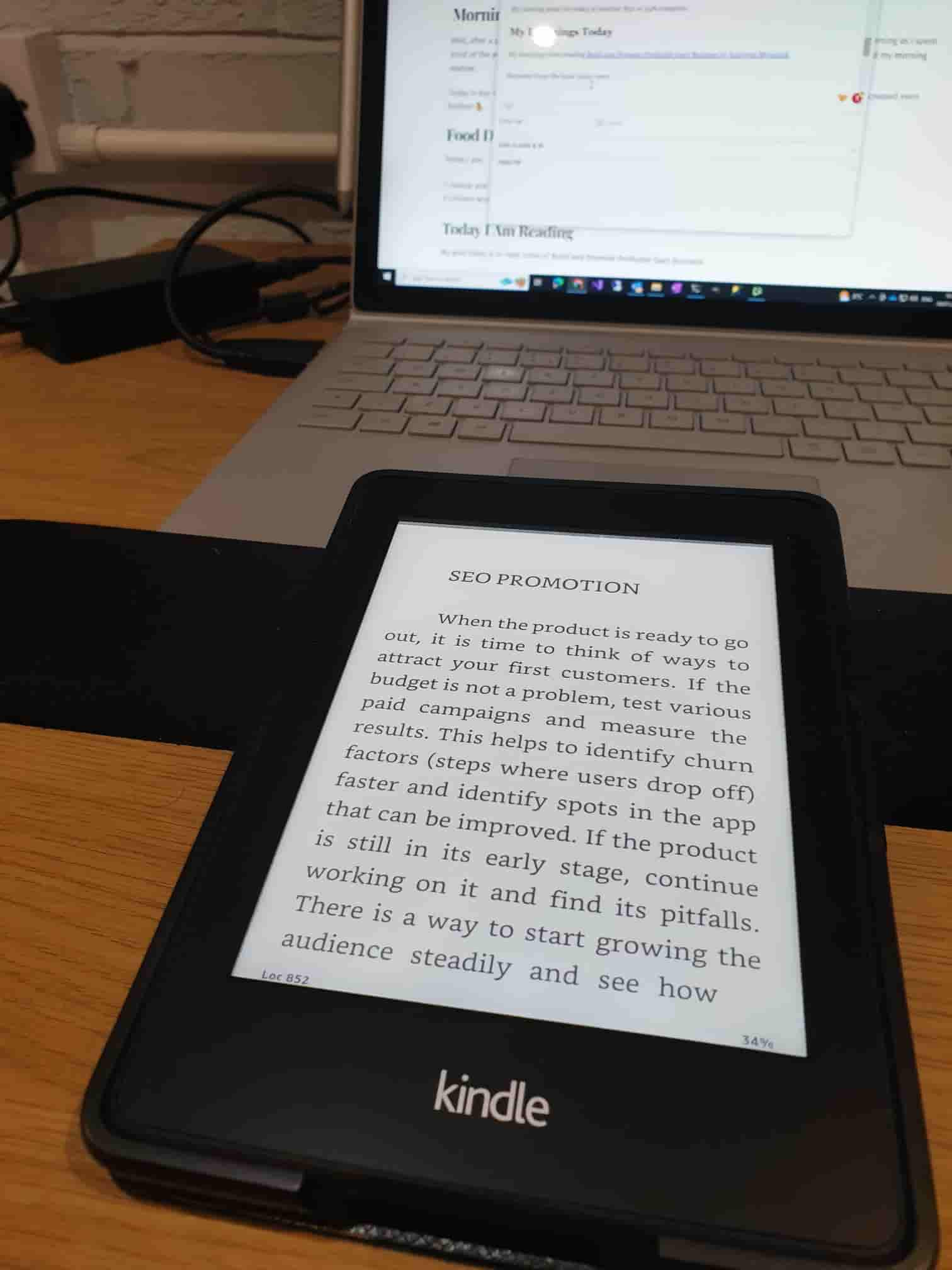 Morning Routine, General Diary, Thoughts, and Ideas
Well, after a short break for Christmas and New Year, I'm back with my daily journal entries. I got up very late this morning as I spent most of the evening arguing with my teenage son trying to get him to go to bed. When I eventually got up I completed my morning routine. 
Today is day 42 post bone marrow transplant for my son, and we found out yesterday that his blood numbers had increased even further! 🤞.
Today's picture is me about to read my Kindle.
I installed the screaming frog software and had a little play with it.
I also signed up for the Asana project management software and had a really quick play with that too.
1 cheese and ham omelet
5 chicken wings, 2 sausages
Chicken breast in a tomato sauce with melted mozzarella cheese and ham
Today I Am Reading
My goal today is to read some of Build and Promote Profitable SaaS Business
My starting point for today is location 852 or 34% complete.
My ending point for today was location 868 or 35% complete.
My Learnings Today
Keynotes from the book today were:
When your product is ready, which mine is, it is time to attract your first customers. If you have a budget then you can test various paid campaigns but you need to make sure you measure the results. Results should include where users drop off in the app purchase process.
A cheaper way is to focus on Search Engine Optimisation (SEO).
Tip: is to focus on how to generate target traffic to your specific product, not the keywords we have to rank to be number one.
My Core Journal
What did you achieve yesterday?
Yesterday (Tuesday 3rd) I:
I created a program to call a weather API that returns the current weather. Might be useful if we decide to link our booking system to a squash club's heating system. ✅
What would make today great?
2 to 3 tasks, see core journal – micro goals
My micro goals for today (Wednesday 4th) are:
Start work on a high-level plan.
Continue listing my digital assets
Ensure they are connected correctly to Google Analytics