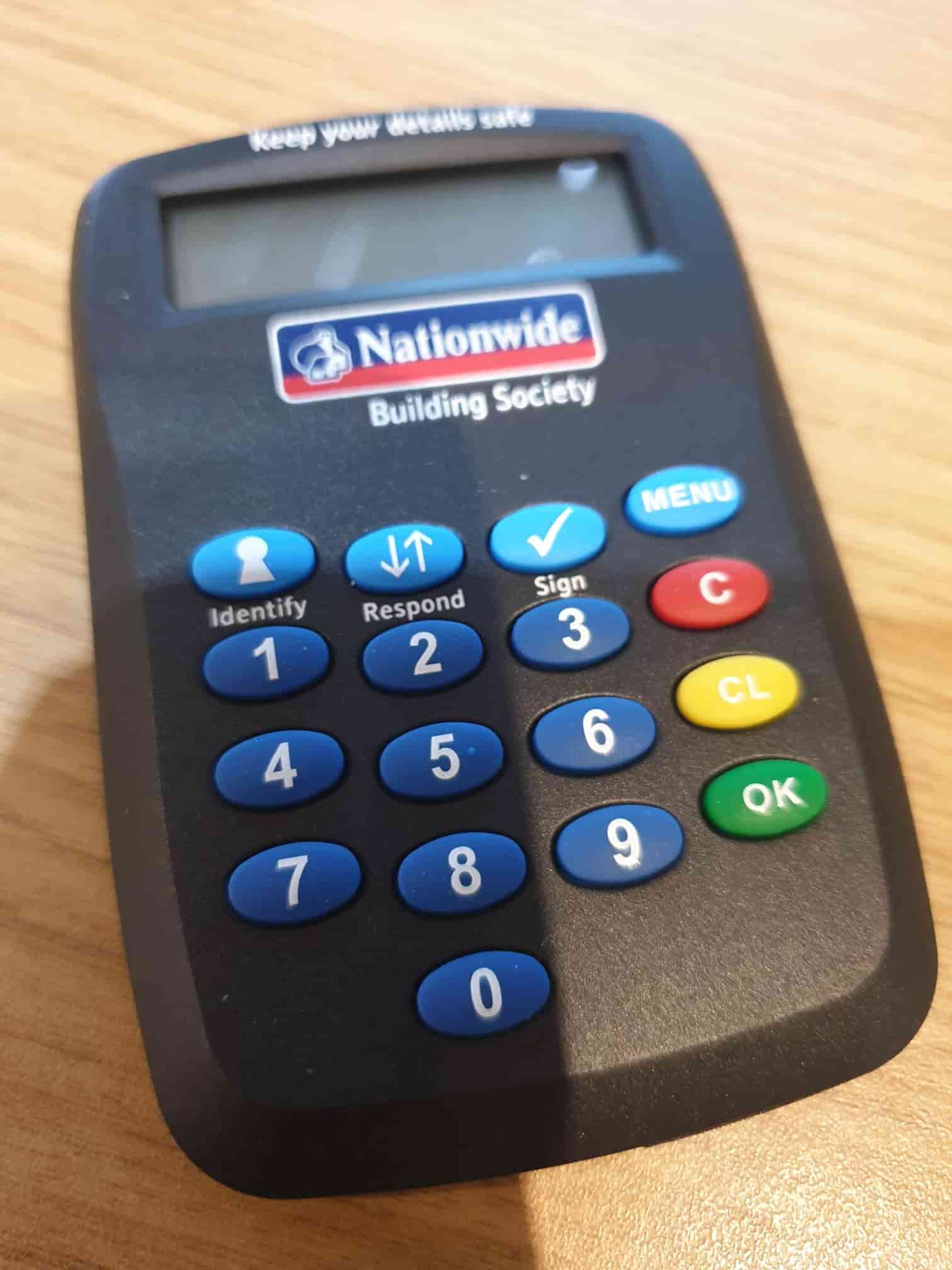 Morning Routine, General Diary, Thoughts, and Ideas
Got up around 8:30 am, after a great night's sleep, I was awake once, but managed to get back to sleep. I completed my morning routine. 
Today is day 43 post bone marrow transplant for my son, and all is still good! 🤞.
I'm having problems with my online banking so today's picture is the device they require you to use when transferring money. I ended up having to call them and a very nice lady kindly explained that the advice they gave me the last time I called was a load of rubbish!
Plan for lunch is sausages, not sure yet about dinner
Today I Am Reading
My goal today is to read some of Build and Promote Profitable SaaS Business
My starting point for today is location 868 or 35% complete.
My ending point for today was location 939 or 38% complete.
My Learnings Today
Keynotes from the book today were:
Don't cheat Google, although I already knew that.
Make the website appealing and provide the necessary information to satisfy the search intent. This is key in my opinion to all SEO! How will it satisfy customer needs, how will it help them?
Doing SEO well should provide you with free visitors from Google.
Screaming Frog is great for analyzing a website for free with 500 pages or less and strangely enough, I downloaded this and had a quick play with this software only yesterday!
Strive to only have 200 response codes on your website.
My Core Journal
What did you achieve yesterday?
Yesterday (Wednesday 4th) I:
Listed more of my digital assets. ✅
Began ensuring my digital assets were correctly linked to Google Analytics ✅
What would make today great?
2 to 3 tasks, see core journal – micro goals
My micro goals for today (Wednesday 4th) are:
Work on the high-level plan
Continue listing my digital assets
And continue to ensure they are connected correctly to Google Analytics
Return my unrequired fridge fittings
Contact my friend about holiday flights
Resolve my online banking issues