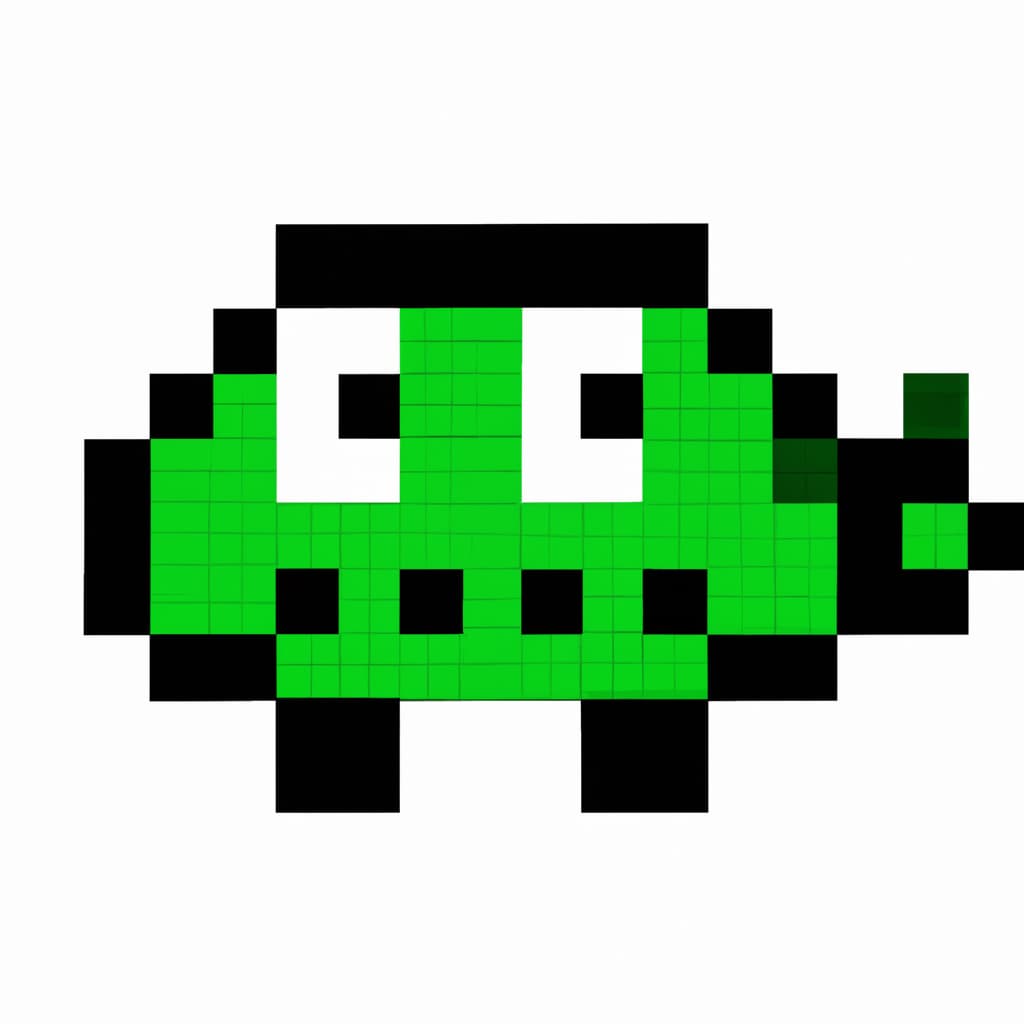 Morning Routine, General Diary, Thoughts, and Ideas
Ok, I'm probably cheating a little by calling this a daily journal as I have missed the last few days. I decided to have a bit of an easy, lazy weekend. Got up around 8:30 am, slept just Ok, and then completed my morning routine.
Today is day 47 post bone marrow transplant for my son, and all is still good! 🤞.
Today, I've not really been doing what I should be doing! Naughty me!! I've been working on building an old-fashioned space invaders game in c#. So the picture today is the space invader sprite that I got the AI bot to draw for me.
A load of meat for lunch as I'm trying to semi-follow the carnivore diet. I'm following a group on Reddit and they all claim that it does wonders for your health.
Today I Am Reading
My goal today is to read some of Build and Promote Profitable SaaS Business
My starting point for today is location 939 or 38% complete.
My ending point for today was location 1011 or 41% complete.
My Learnings Today
Keynotes from the book today were:
Importance of specifying the correct page language that you are serving. The importance of Google PageSpeed being 80+
Keyword Research
Identify 3 to 5 competitors – they don't have to offer identical solutions
Divide into subcategories
Large competitors – lots of landing pages and history
Direct competitors – similar products e.g. a squash court booking system
Not a similar business model but still match Google for the queries you want to rank for.
What keywords are they ranking for? Note the look and structure of the page or site and the type of content that works best
My Core Journal
What did you achieve yesterday?
Yesterday (Wednesday 8th) I:
Not much really except for cooking a lot of beef and other meat products on my green-egg BBQ ✅
What would make today great?
2 to 3 tasks, see core journal – micro goals
My micro goals for today (Monday 9th) are:
Work on the high-level plan
Continue ensuring digital assets are connected to Google Analytics
Apply for a new vehicle registration document as we have lost the one for our Volkswagen Golf