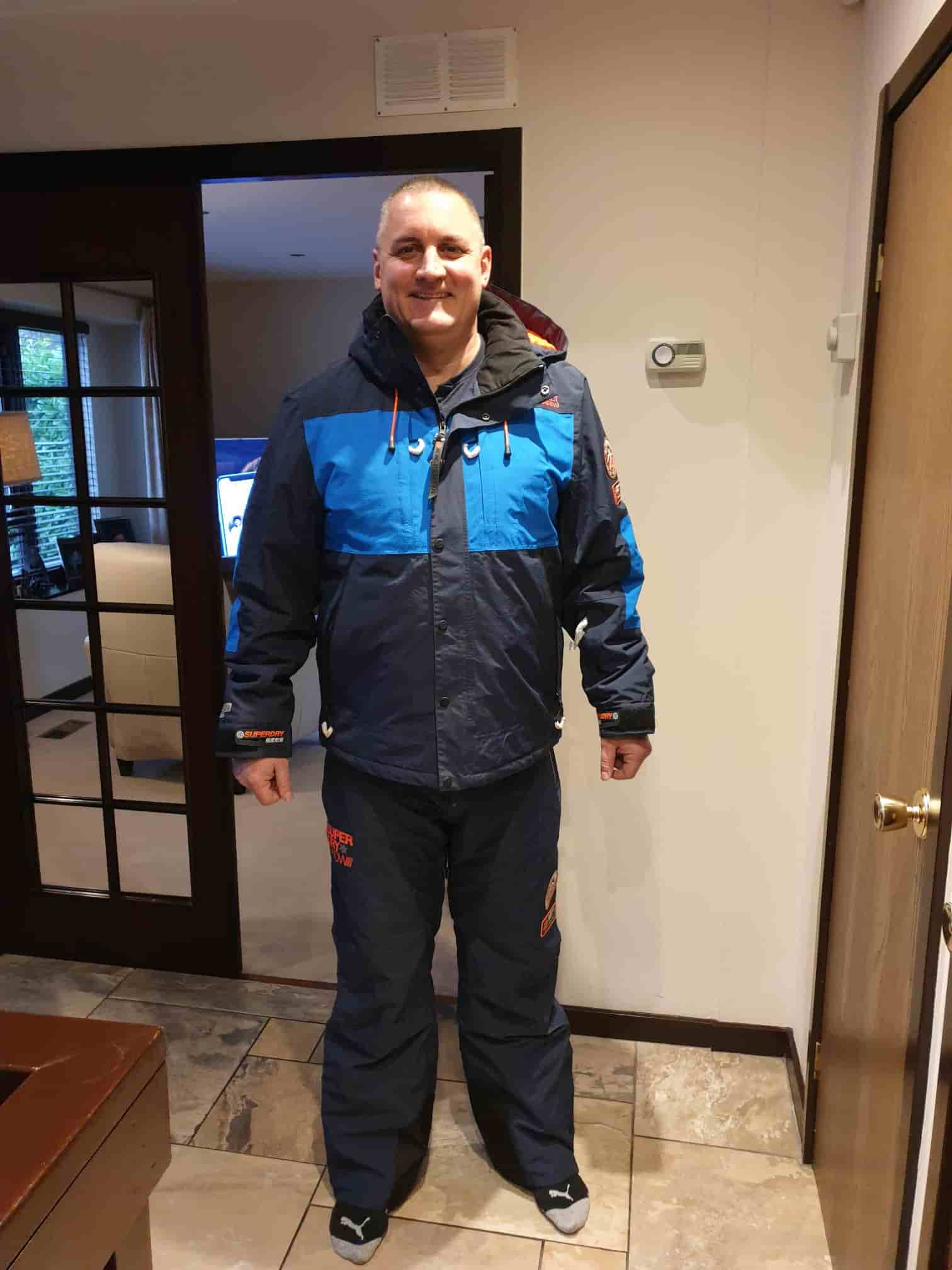 Morning Routine, General Diary, Thoughts, and Ideas
Ok, I'm probably cheating a little by calling this a daily journal as I have missed the last few days. I decided to have a bit of an easy, lazy weekend. Got up around 8:30 am, slept just Ok, and then completed my morning routine.
Today is day 49 post bone marrow transplant for my son, and all is still good! 🤞.
Today, I met with a customer regarding some changes that they want to their website, and then I also sold quite a few shares, I need to purchase some new ones soon!
Today's picture is of me in the new ski outfit that I ordered on Vinted, I'm quite pleased with it too!
In the evening I played a friend of mine at racketball, I'm usually pretty close to him but last night he destroyed me!
Chicken wings and chicken nuggets as I continue to try and follow a mainly carnivore diet. I'm following a group on Reddit.
Today I Am Reading
My goal today is to read some of Build and Promote Profitable SaaS Business
My starting point for today is location 1011 or 41% complete.
My ending point for today was location 1053 or 42% complete.
My Learnings Today
Keynotes from the book today were:
Bit of info on using expensive SEO tools like SEMRush or Ahrefs, but there's no way that I'm forking out £100 a month to sue such an app.
Adding the word "online" to keywords can be useful if some of your competitors offer stand-alone solutions instead of the web (I personally can't imagine there being many of these anymore).
As you are analyzing competitor websites notice if they offer features that you don't offer and should be. 
Also, check out the keywords of the features that your software adds. Your goal is to find keywords that will bring visitors. You need to add to your spreadsheet where the keyword should lead to:
Additional text for your home page
Or a blog article
Note who is number one at the moment.
Maybe make your keywords more specific as more likely to be able to target them.
Add all worthy keywords to a spreadsheet.
My Core Journal
What did you achieve yesterday?
Yesterday (Tuesday 10th and perhaps a little of Monday 9th) I:
I applied for a new vehicle registration document for our Volkswagen Golf as we seem to have lost the old one and now want to sell the car ✅
Spent a lot of time at the hospital ✅
My new ski outfit arrived so I was trying that on ✅
What would make today great?
2 to 3 tasks, see core journal – micro goals
My micro goals for today (Wednesday 11th) are:
Work on the high-level plan
Continue ensuring digital assets are connected to Google Analytics
Create a new mini-league for a club in our free squash mini-league app
Update a page on my innovation-creativity website to try and improve its ranking.