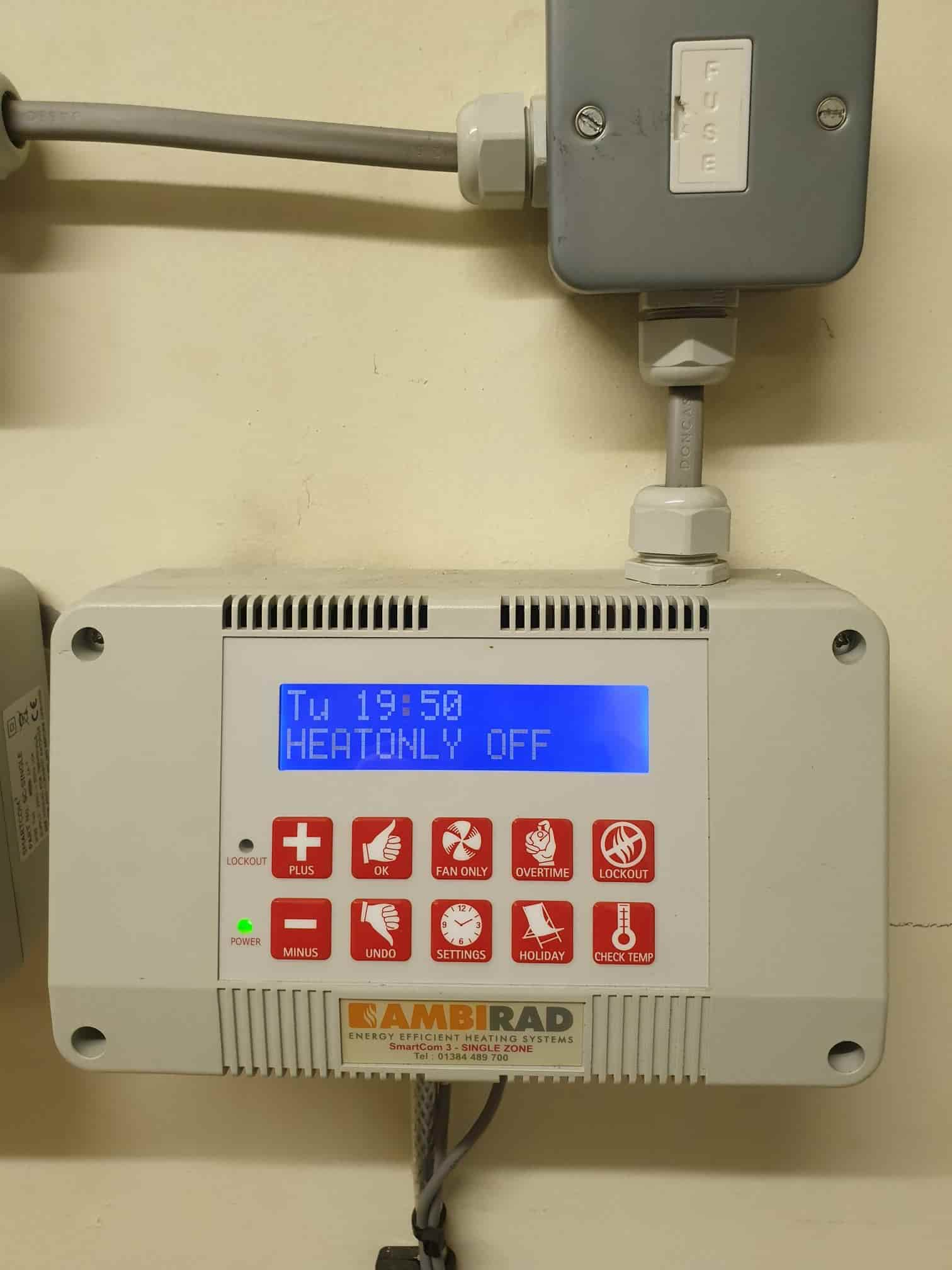 Morning Routine, General Diary, Thoughts, and Ideas
Got up too early as was my job to get our teenage son out of bed. He is incapable of getting himself up!  Then completed my morning routine.
Today is day 50 post bone marrow transplant for my son, and all is still good! 🤞.
Today's picture is of an ambi rad heaters control unit. Fascinating eh! 😂 We're looking to be able to trigger this from a smart switch via our booking software. That way we will be able to turn heaters on to warm squash courts just before a person starts their match.
My customer who asked me to do changes to her website yesterday asked me to roll the changes back today as her boss wasn't happy that things had been removed. I thought it might be a difficult thing to get back, but luckily all went well.
A beef dish I made for lunch and a pork stir fry for dinner
Today I Am Reading
My goal today is to read some of Build and Promote Profitable SaaS Business
My starting point for today is location 1053 or 42% complete.
My ending point today was location 1102 or 44% complete.
My Learnings Today
Keynotes from the book today were:
Decide which topics competitors have written about that you also want to add to your site. Pay attention to low-volume keywords because if you get enough of them where you rank quite high it can still drive a lot of traffic to your site.
Your spreadsheet should include the target keyword, search volume, keyword difficulty, and landing page for the keyword.
Landing pages
should start with your companies logo
Then have a header describing precisely what your Saas does in 4 to 6 words and can include your positioning advantage
Subheader to strengthen the pain of the visitor
Conversion step, either a button or a form that will gather clients that want to access the product right away. The button or form should stand out.
Include visuals or videos
The first screen needs to grab their attention.
You need to offer them something to keep their focus. For us, this could be the free mini-league system that we created.
It needs a compelling call to action – write them in the first person. "Get my copy" or "Start my campaign"
My Core Journal
What did you achieve yesterday?
Yesterday (Wednesday 11th) I:
Updated some of my best-ranking pages on my innovation-creativity website ✅
Set up a new squash mini-league for my local club ✅
What would make today great?
2 to 3 tasks, see core journal – micro goals
My micro goals for today (Thursday 12th) are:
Work on the high-level plan
Continue ensuring digital assets are connected to Google Analytics
Update more of my innovation-creativity website to try and improve its ranking.