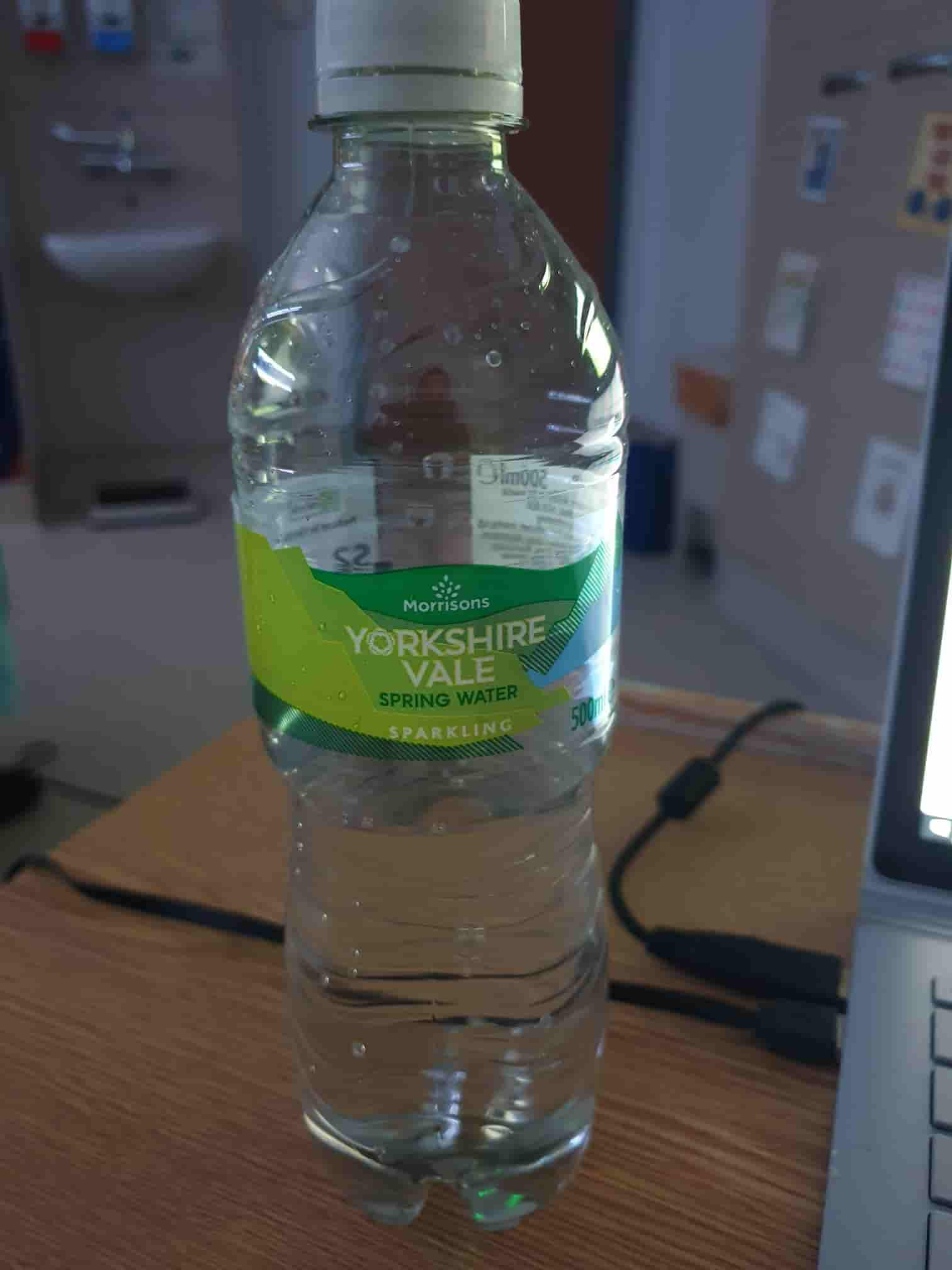 Morning Routine, General Diary, Thoughts, and Ideas
Slept in the hospital last night, I had a good night's sleep, however, I woke up far too early. I did manage to complete most of my morning routine though, I even completed some exercises in the bathroom.
Big loss on horse bot yesterday, small strategy change geared for the winter today!
Day 8 for my son post-transplant, he's arguing like his old self! Hope he stays well. 🤞
Watched a boring 0 – 0 world cup game between Belgium and Croatia, the result means that the 2nd best team in the world, Belgium is now out of the world cup.
I sold a few shares today for a small profit. I sold (stock symbols only I'm Afraid) DOCS,  BATS, DPLM, DGE, EDV,BNKR, and NFLX. I think I need to go on a new buying spree tomorrow! My latest shares magazine is out, so hopefully a few more tips in there.
Food Diary
The picture is of a sparkling bottle of water today as it was the only healthy thing that passed my lips!
Today I ate:
– 1 packet of cheese & onion Seabrook crisps
– 3 biscuits
– 1 caramel shortbread
– 2 thirds of a baked potato with cheese and butter
– 1 packet of Walkers salt & vinegar crisps
– 2 slices of toast
– 1 advent calendar chocolate
– About 10 sweets
– 1 pack of quavers
– Half a cup of curried rice
– 1 Pack of Plain Seabrook crisps
– A small chocolate thing
Shocking!!! So much for the idea that you lose weight if you keep a food diary! 😂
I will do it properly when the hospital is all over and done with.
In the SAVERS acronym R is for Reading
My goal today is to read just 10 minutes of a brand new book, The Compound Effect by Darren Hardy
My starting point is location 788 out of 2286 or 34% complete
My ending point was location 882 out of 2286 or 39% complete.

In the SAVERS acronym, S is for Scribing
Keynotes from the book today were:
Journal about an area, person, or circumstance that you struggle with the most. What about it are you most grateful for?  
Area: acquiring new customers: not clear how I can be grateful about that though!  
Where in your life are you not taking 100 percent responsibility for the success or failure of your present condition?
Getting new customers, making our offerings clear and better looking than competitor offerings.  
Three things you have done that have messed things up? Hmmm not sure about this either  
Three things you should have done but didn't, I did 12 and could probably keep going!  
1. Made Objitec offerings clear on the website   
2. Improve the PlanIt-BookIt website
3. New look for the booking system
4. Make the booking system cope with 4-player bookings
5. Get lights and/or heating to be triggered by bookings
6. Make my LinkedIn profile more professional, copy others in my field
7. Actively use Twitter with useful content
8. Reach out to prospective squash club customers
9. Make madaboutsquash a useful advertising platform for PlanIt-BookIt
10. Sell old devices and bikes on eBay
11. Reach out to prospective Exec car customer
12. Improve the exec-car website
Write down three things you can start doing right now to take back responsibility for the outcomes of your life.  
1. Go full carnivore or keto and lose weight, track what you eat  
2. Make daily improvements to Objitec and Pi-Bi websites
3. Create a database of potential squash club contacts
– Things I Should Track
1. Food/planned meals
2. Exercise
3. Customer website effort in minutes plus description 
4. Coding efforts in minutes and description
5. Objitec or Personal website effort in minutes plus description
6. Time spent reading/learning 
7. Marketing efforts in minutes, what did I do, and what was the outcome? #Marketing 
8. Money, what did I purchase, and why? 
9. Alcohol consumption, need to lower weekday drinking. 
10. Household chores, what did I do per day? 
11. Items sold on eBay date and price 
12. Time spent with my son Jack taking an interest in what he is doing. #Jack
13. Time spent with my wife Michelle. 
14. Time spent focussed on friends. 
The more you do a habit the stronger it forms the example was of a boy pulling a sapling out of the ground compared to a big oak tree that has developed over many years.  
Head with direction. Don't let the horse lead you, lead the horse.  
Successful sales – have a habit of mental preparation and positive self-talk so that you can enable yourself to stay optimistic in the face of rejection.  
My Core Journal
What did you achieve yesterday?
Yesterday (Wednesday 30th) I:
I restored a few more pages from my innovation website ✅
I backed up one of my old demo sites so that I could use it to demo a new wireless charging website ✅
What would make today great?
2 to 3 tasks, see core journal – micro goals
My micro goals for today (Thursday 1st) are:
Start work on my demo to my charge point customer

Copy/source a collection of images for the site ✅
Choose a theme and start converting ✅

Do a pricing page on our Objitec website – in fact, it needs a lot of improvements