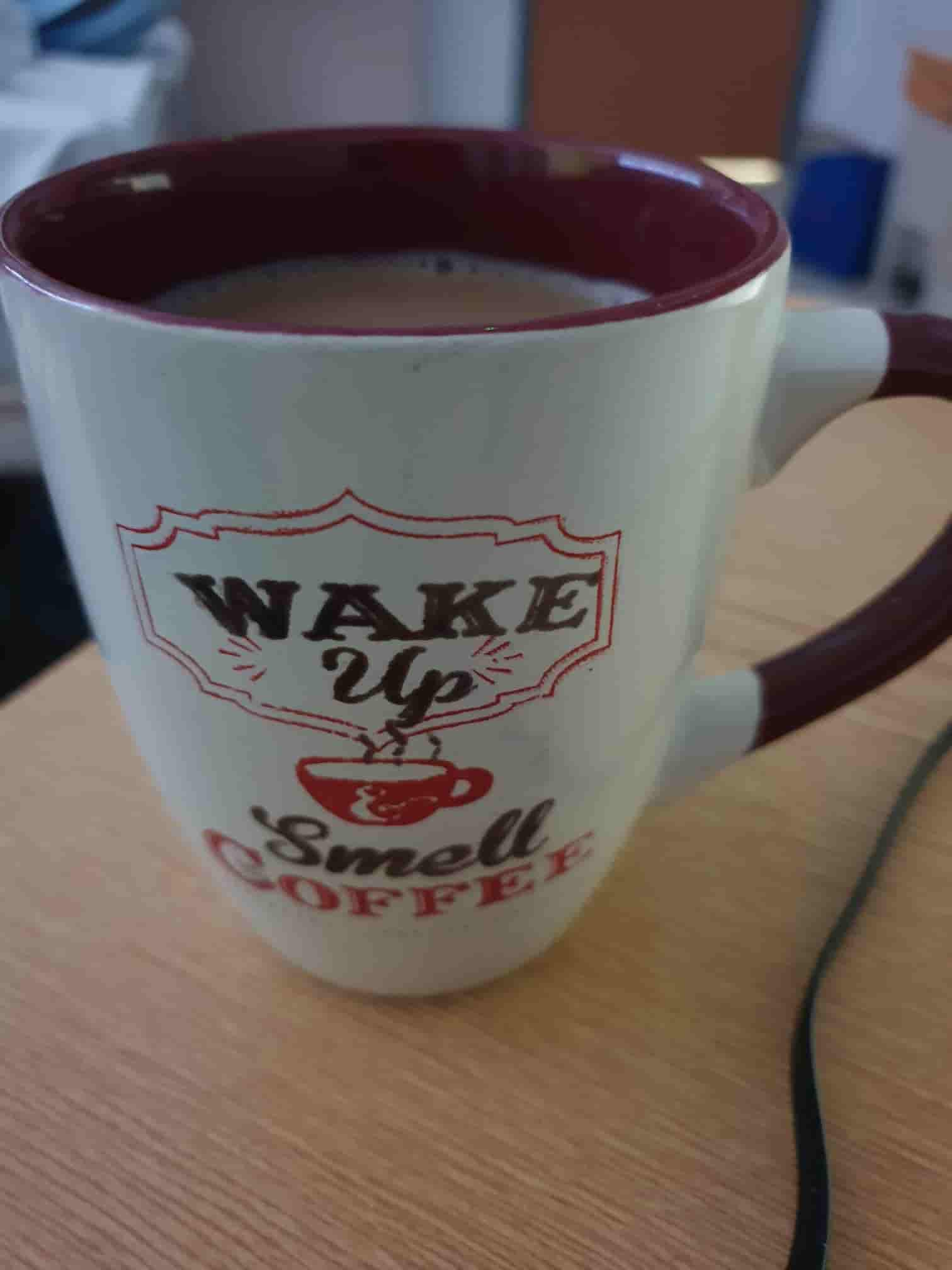 Morning Routine, General Diary, Thoughts, and Ideas
Another night staying in hospital for me, I slept kind of ok, got up and did most of my morning routine. Did some more exercises in the bathroom.
Very small profit on horse bot yesterday. Mainly because the computer I have running it was at home and must have updated itself, so I only got the evening races.
Food Diary
The picture is the cup I've adopted as my own in hospital with my morning coffee
Today I ate:
– 4 slices of toast with half a cup of beans
– Chicken curry with rice and sticky toffee pudding with custard
– Chicken gravy and mash potatoes
– Crisps
– 3 Biscuits
– Handful of sweets
In the SAVERS acronym R is for Reading
My goal today is to read just 10 minutes of a brand new book, The Compound Effect by Darren Hardy
My starting point is location 882 out of 2286 or 39% complete.
My ending point for today was location 991 or 43% complete.
In the SAVERS acronym, S is for Scribing
Keynotes from the book today were:
"If you failed to make that tenth call today and were immediately fired or bankrupted then suddenly picking up that phone would be a no brainer"  
"Bad habits don't seem to have any effects at all in the moment"  
Use your "Why Power" identify the why so that you can act with purpose #[[Goal Setting]]  
"What do you want? Why do you want it?"  
"What motivates you is the ignition to your passion"  
"How's are meaningless until your whys are powerful enough"  
"Your goals need to be beyond monetary and material goals"  
"Focus on fulfilment not achievement"  
"Find your core motivation to activate your superpower" or your "why power"  
"Define your core values then only do things that align with your core values"  
My Core Journal
What did you achieve yesterday?
Yesterday (Thursday 1st) I:
Completed some work on my customers website

Copy from his existing site and source a collection of new images for the site ✅
Choose a theme and start converting ✅
What would make today great?
2 to 3 tasks, see core journal – micro goals
My micro goals for today (Friday 2nd) are:
More work on my demo to my charge point customer
Do a pricing page on our Objitec website – in fact, it needs a lot of improvements