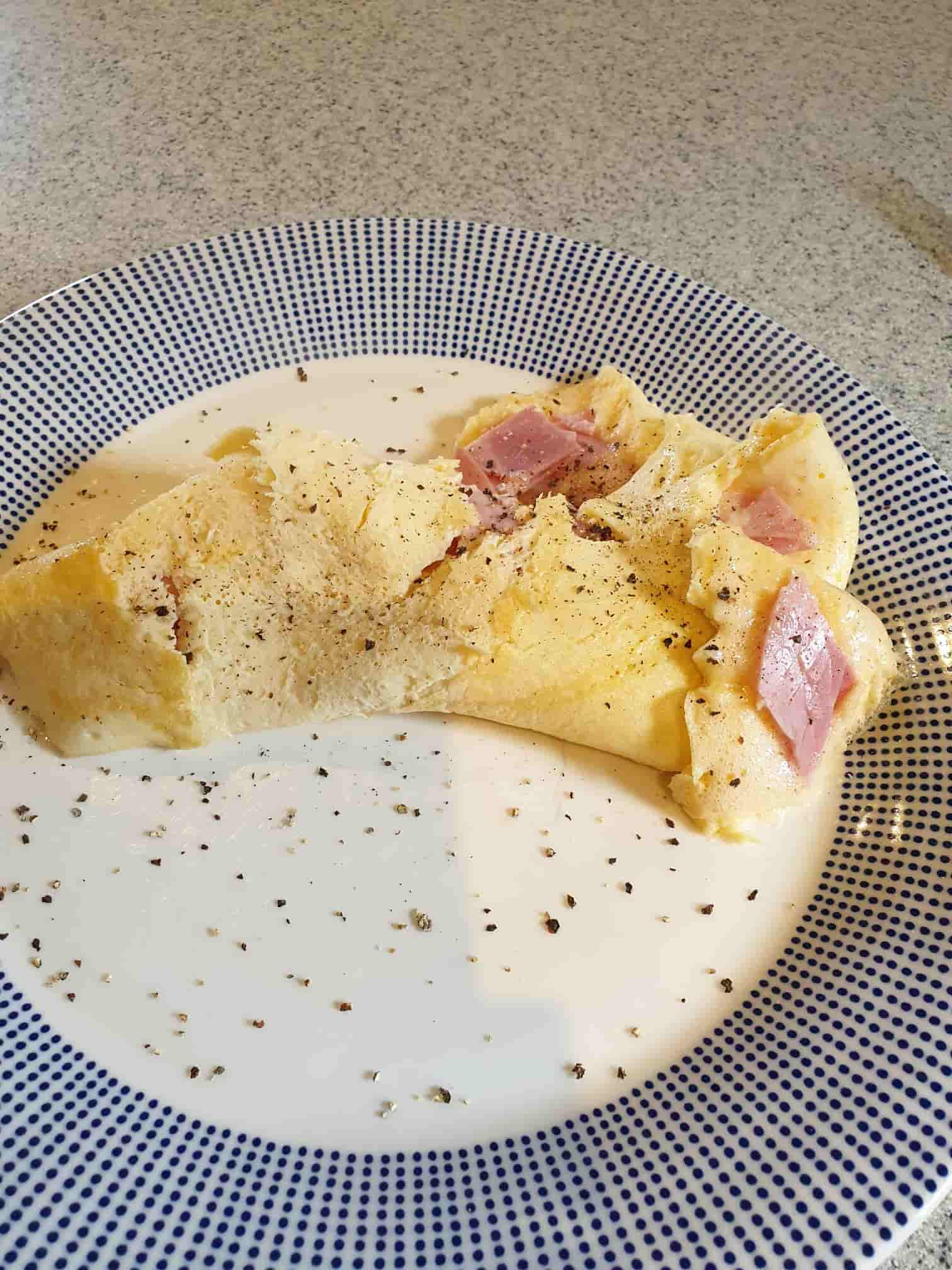 Morning Routine, General Diary, Thoughts, and Ideas
Stayed at home last night so was able to fully complete my morning routine. 
Leaving the horse bot with some conservative settings for the winter period.
Day 10 for my son post-transplant, he's not had a great day today, hope he feels a bit better tomorrow. 🤞
It's not been one of my most productive days. I'm in lockdown – got to stay away from people due to my son having very low white blood cells at the moment. My Mum kindly got some shopping for me, and a few other items I got delivered via Amazon.
Food Diary
This morning I woke up thinking about omelets, not sure why! As a result, I decided to watch a Michelin star chef make an omelet on YouTube. The picture is my attempt at a Michelin star omelet, was nice tasting, but didn't quite work, I blame my non-stick pan, I think it's losing some of its non-stickyness!
Today I ate:
– 1 cheese & ham omelet
– a pot noodles
– approx 3 bags of crisps
– 3 biscuits
In the SAVERS acronym R is for Reading
My goal today is to read just 10 minutes of a brand new book, The Compound Effect by Darren Hardy
My starting point is location 991 or 43% complete.
My ending point was location 1128 or 49%.
In the SAVERS acronym, S is for Scribing
Keynotes from the book today were:
How many hours do you spend doing non-essential work?
How many hours do you spend watching TV?
What are your top 3 goals?
To increase my company's revenue

Improve our website

To lose weight
Make other websites profitable – this one included!
What are 3 bad habits that are sabotaging your process?
Drinking too much alcohol mid-week
Possibly doing too much non-essential work
Not sure
Is there a discrepancy between what you say and what you do?
Not sure about this, I usually do what I say I'm going to do, but possibly what I say I'm going to do, I need to be more focussed on my main goals.
From your list of bad habits, what triggers it… WHO, WHAT, WHERE & WHEN
Alcohol, this is usually triggered by me having a beer at my local squash club, I then get home and have a few more.
This is me finding stuff to do that I really don't need to do. I need to log stuff better.
My Core Journal
What did you achieve yesterday?
Yesterday (Friday 2nd) I:
Did a bit of a sales email to an existing customer who we are hoping to get some extra work from ✅
Set up a meeting with a company that we might be doing some joint work with ✅
Reset a password in the demo system for a potential customer ✅
What would make today great?
2 to 3 tasks, see core journal – micro goals
My micro goals for today (Saturday 3rd) are:
Rest day today, just put away some garden furniture and put all the shopping away ✅
Clean the filter on our heating system ✅
Do an experiment to work out roughly how much our heating is costing us per hour when on full ✅