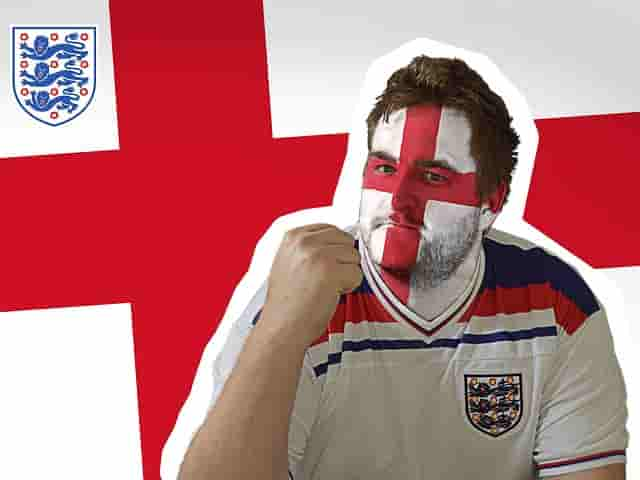 Morning Routine, General Diary, Thoughts, and Ideas
Stayed at home again last night and had a decent nights sleep, got up at about 8:30 and completed my morning routine. 
Day 11 for my son post-transplant, The chemo he had has made his hair start to fall out. 
England are playing a knockout game in the last 16 against Senegal tonight. That's why today I have a picture of an England fan. Come on England!! Will be watching it in the hospital with my wife and son.
My turn to stay overnight as hospital tonight.
Food Diary
Back to poached eggs for breakfast again this morning.  
Today I ate:
– 4 slices of brown toast and 4 poached eggs
– 1 burger without a bun
– Some left over curry that I'd made
– Lots of cottage pie.
– Quite a few bags of crisps
– 3 Ginger nut biscuits
In the SAVERS acronym R is for Reading
My goal today is to read 20 minutes of, The Compound Effect by Darren Hardy
My starting point is location 1128 or 49%.
My ending point for today was location 1263 or 55% complete.
In the SAVERS acronym, S is for Scribing
Keynotes from the book today were:
The bit I read today was mainly motivation for removing bad habits and adding new ones. Nothing so profound that was worth documenting. I'm still enjoying the book though!
My Core Journal
What did you achieve yesterday?
Yesterday (Saturday 3rd) I:
Rest day today, just put away some garden furniture and put all the shopping away ✅
Clean the filter on our heating system ✅
Do an experiment to work out roughly how much our heating is costing us per hour when on full ✅
What would make today great?
2 to 3 tasks, see core journal – micro goals
My micro goals for today (Sunday 4th) are:
Make a cottage pie ✅
Skim read the papers ✅
Read my share magazines and issue some buy orders ready for tomorrow ✅