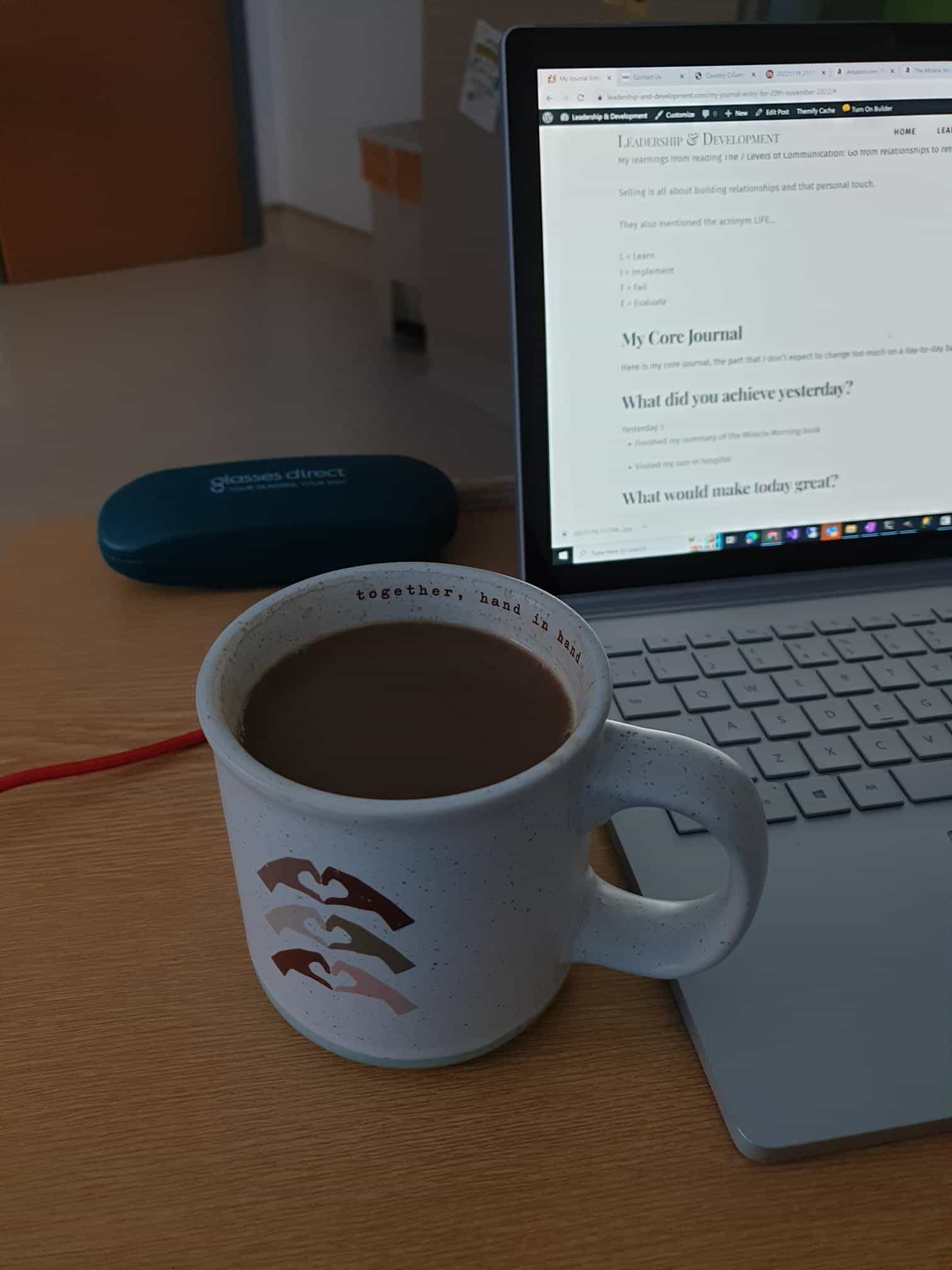 Morning Routine And General Diary
Well to say that I slept on a pull-down bed in the hospital last night I didn't have too bad a night's sleep! The only slight problem I had was the room was a little too warm for my liking. The morning routine has gone to pot today, I've only done the most essential bits of it, like showering and brushing my teeth. Back to a normal routine when I'm back at home.
AI horse gambling made a very slight profit yesterday, just less than a quid, so not enough to recover from its big loss the day before.
A large relatively strong coffee as per the picture today in my portable hospital office.
My plan today is to watch the first world cup game between Qatar and Ecuador and maybe read a little, nothing much more while watching over my son who is about to start his fifth day of chemotherapy.
Was the worst day possible for my son, was very distressing to watch him. He had a lot of pain from a bloated stomach and was generally very sick all day. Hoping he has a better day tomorrow.
Food Diary
Another poor day of eating sue to spending all day in hospital. I remember having a vegetable cup-a-soup, lots of biscuits (cookies), and a ham sandwich, I also ate all of my sons hospital food as he was too sick to eat it. The hospital food included chips and chicken nuggets, followed by sticky toffee pudding and then for dinner I had macaroni chesses with chips, followed by rice pudding.
In the SAVERS acronym R is for Reading
My goal today is to read 30 minutes of my new book that I've decided to read… The 7 Levels of Communication: Go from relationships to referrals. 
My starting point for today is location 373 of 2305 or 16% complete.
My ending point for today was location 586 or 25% complete.
In the SAVERS acronym, S is for Scribing
Selling is all about building relationships and that personal touch.
They also mentioned the acronym LIFE…
L = Learn
I = Implement
F = Fail
E = Evaluate
My Core Journal
What did you achieve yesterday?
Yesterday I:
Finished my summary of the Miracle Morning book
Visited my son in the hospital
What would make today great?
2 to 3 tasks, see core journal – micro goals
My goal for today is to:
Read
Watch the first world cup match