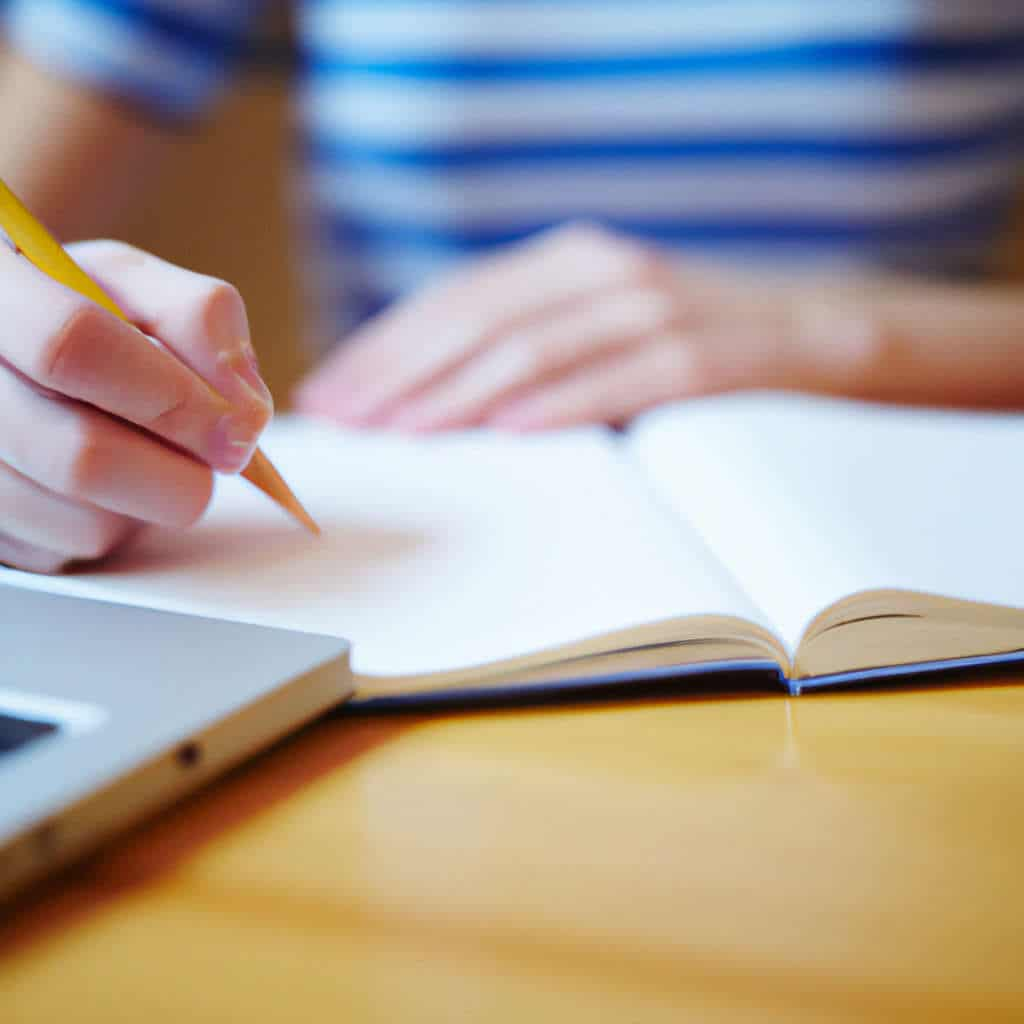 Morning Routine, General Diary, Thoughts, and Ideas
Just an average night's sleep last night in the hospital, I find the bed Ok, but the room is just far too warm for my liking. Due to being in the hospital I only partially completed my morning routine.
The new strategy for the horse bot didn't work, another bad day, roll on spring and summer as I'm pretty sure the horse bot doesn't like soft going.
It's now officially day 1 for my son as transplant day, day 0 was yesterday, please work well, quickly, and without any complication. 
Another four world cup matches today with some big-name teams playing later in the day, Portugal is playing Ghana at 4 pm and Brazil is playing Serbia at 7 pm.
In between watching football, I spent a lot of time today learning a new note-taking app that I found called logseq, seems pretty useful from what I've seen. Should be able to use if for my website publishing content. As a result, todays AI generated image is of someone notetaking.
Food Diary
I expect another bad day of eating due to the fact that I'm at the hospital. Some would argue I still have control!
I've lost track of the rubbish I have eaten today. Any hospital food that my son couldn't finish, I kindly finished off for him!
In the SAVERS acronym R is for Reading
My goal today is to read 15 minutes of my new book that I've decided to read… The 7 Levels of Communication: Go from relationships to referrals. 
My starting point for today is location 1013 or 44% complete.
My ending point for today was location 1199 or 52% complete.
In the SAVERS acronym, S is for Scribing
Keynotes from the book today were:
There are 4 distinct behavioral styles of your client, use the following acronym:
D = Dominance (to the point, fast-paced, impatient, efficient – they want the bottom line)
I = Influence (like socializing, outgoing, friendly, life of the party)
S = Steadiness (dependable, like predictability and security, enjoy executing systems)
C = Compliance (perfectionists that expect people to comply with the rules, want order and process)
When selling you need to "Care like everyone is an S, Smile like everyone is an I, Prepare like everyone is a C, and Sell like everyone is a D"
When you call people, remember that you are helping them, you are focussing on their needs after each call rank yourself on a scale of 0 to 10 on how happy the person was to hear from you. Zero = they hung up on you, 10 = it was like speaking with your best friend. Give/get people what they need. Focus on what you can do for that person. The person who asks the questions controls the conversation.
My Core Journal
What did you achieve yesterday?
Yesterday (Monday 21st) I:
Reached out to my potential customer to set up a meeting with him on Friday. ✅
Created a post for the website I'm demoing to him ✅
What would make today great?
2 to 3 tasks, see core journal – micro goals
My micro goals for today are:
Create some more walk posts
Check Andy has got events working correctly